Big Success in 2012...
The 2012 "Puchi Fringe @ Hakodate" was a big success. Eiley's was full on the first evening, with spontaneous acts joining the fray to take us on past 1am. We then enjoyed a different atmosphere at Koharu Biyori the following day. With genres including dance, three different styles of music, film, spoken word and visual exhibition, we brought a multi-disciplinary event to Hakodate.
...Over 25 Events in 2013!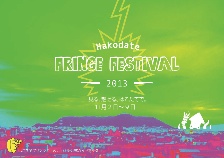 Click for Fringe Guide (10M, pdf)
Fringe Festivals are a bottom-up way of showcasing local talent and promoting artistic creativity. Events usually take place all over a town, and often outdoors and in unusual places. They are supported by a "Fringe Club", where artists perform to advertise their shows. "Fringe" is a style of art festival popular around the world, but not yet in Japan. We started a fringe culture in Hakodate in 2012 with a "Puchi Fringe" that recreated a Fringe Club atmosphere in a bar and in a cafe ("puchi" is the Japanese version of the French pronuciation of "petite"). We have grown this in 2013 to an 8-day festival with over 25 events in 15 locations. Please enjoy.
Schedule is now released! Click below to download the pdf file (around 600K).

Last Two Days 2013: Fri 8th & Sat 9th
Thanks to all for the participation this year. Friday and Saturday are the last chances to catch Fringe events. We especially recommend the "Fringe Last Party"!
BEATLES PARTY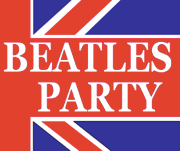 What:
Love nostalgia? Couldn't get to Paul McCartney's concerts in Japan this year? This event is for you.


When:
Nov 8, 19:00~, 3000円 including one drink
Contact: 0138-55-6096 (Sound Papa)
Where:
Blue Point
ROPE Acoustic Live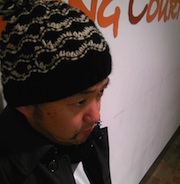 | | |
| --- | --- |
| What: | Solo acoustic guitar music with an emphasis on instrumentals, brought to you by Go Nakamura. |
| When: | Nov 8, 21:00~, Free |
| Where: | post@bar |
Himetore
| | |
| --- | --- |
| What: | Towards a more beautiful body style by learning about pelvic floor muscles. |
| When: | Nov 9, 13:30~, 1300Yen including tea |
| Where: | Community & Cafe Hana Hana |
Fringe Last Party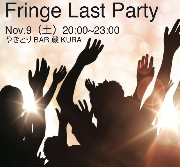 | | |
| --- | --- |
| What: | All are welcome to join us for this celebration of our event. You will be rewarded by a slew of live performances and a lot of fun. "Tobi-iri" participation OK! |
| When: | Nov 9, 20:00~, Free |
| Where: | Yakitori Bar Kura |
Towards Real Fringe in Japan
We are building on the success of the 2012 Puchi Fringe @ Hakodate event to create a genuine Fringe Festival in 2013. This event is staged as part of the unique "Project Learning" initiative of Future-University Hakodate. As part of our work, we will create a business model for implementing large fringe festivals in Japan.
Timeline
The basic timetable for the Fringe is:
5 Jul 2013
First Deadline
(Provide at least name of venue or event and artists to be included on 2013 poster)
1 Oct 2013
Second Deadline
(Provide full details by this date to be included in 2013 Fringe Guide. The Fringe Guide will include complete descriptions and pictures for each event)
2-9 Nov 2013
Hakodate Fringe Festival 2013!
After the Second Deadline, requests to register an event can only be included in our online program.