Join Us!
This year, we have 15 locations. How about going out and discovering somewhere new? Thanks to all!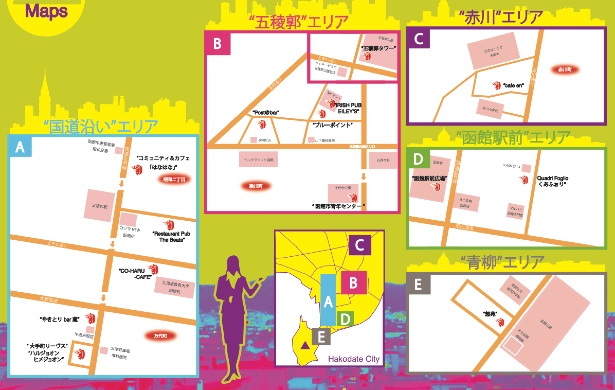 Click for larger maps of venue locations
| | | | | |
| --- | --- | --- | --- | --- |
| Genres: | Music | Dance | Science | Special |
| | Exhibition | Seminar | Film | Other |
Community & Cafe Hana Hana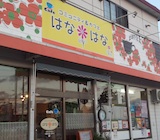 This is more than just a cafe, functioning as a healing space where many people can gather and learn.
Hakodate, Showa 3-6-1
Tel: 0138-76-8703
Restaurant Pub The Beats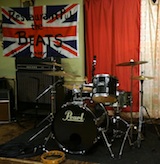 Enjoy the easy-going atmosphere of this bar and event space that has food, drink and no cover charge.
Hakodate, Kameda Honcho 54-9
Tel: 0138-40-6969
CO-HARU-CAFE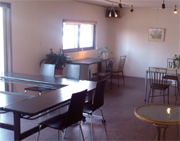 This cafe is run by the "Infinity Space" Company, and it has an infinite number of uses: exhibitions, classes, screenings have all been held here. Even a Puchi Fringe event last year!
Hakodate, Yahata-cho 18-18
Tel: 0138-83-7721
Yakitori Bar Kura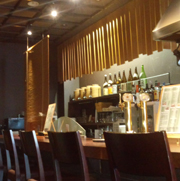 Treat yourself to some laid back time in the relaxed atmosphere of this yakitori bar with a touch of refinement.
Hakodate, Mandai-cho 14-29
Tel: 0138-40-2006
Otemachi Leaves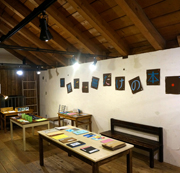 This is a dedicated loft-style exhibition space in the same building as Harujon-Himejon.
Hakodate, Otemachi 3-8, 2F
Tel: 0138-83-2804
Harujon-Himejon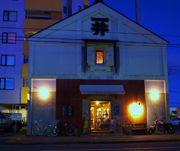 This an antique-style cafe with a relaxed atmosphere and a wide variety of home made cakes.
Hakodate, Otemachi 3-8, 1F
Tel: 0138-24-6361
Goryokaku Tower
The Atrium at the foot of Goryokaku Tower was remodelled in 2006 along with the new tower, and offers a large and pleasant event space.
Hakodate, Goryokaku-cho 43-9
Tel: 0138-51-4785
post@bar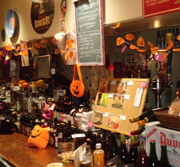 This bar is run by an owner with detailed knowledge of wines, import beers, and craft beers: a watering hole much valued by locals.
Hakodate, Yanagawa-cho 18-7
Tel: 080-1871-0494
IRISH PUB EILEY'S Honcho
You can enjoy beers from around the world at this bar with an authentic Irish feel. Staging the Puchi Fringe for the second year running.
Hakodate, Honcho 9-5, Seikan Bldg 3F
Tel: 0138-54-4771
Blue Point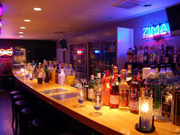 A genuinely large party and event space that only opens for bookings: great for large groups and for big scale music events.
Hakodate, Honcho 9-5, No 1 MC Bldg 2F
Tel: 0138-31-5020
Hakodate Seinen Center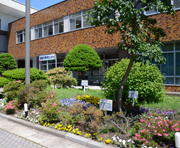 People who were once youths as well as people who will grow into youths can all gather at this facility.
Hakodate, Chiyogadai 27-5
Tel: 0138-51-3390
cafe en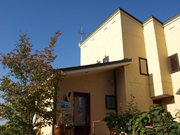 Perched on a hill with a panaroma across to Hakodate mountain, the interior is a barrier-free space from where you can feel the passage of the seasons.
Hakodate, Akagawa-cho 365-5
Tel: 0138-47-4333
Hakodate Station Plaza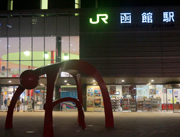 This wide space in front of the remodelled Hakodate Station features a large red abstract statue, and many busy commuters and tourists passing through.
Hakodate, Wakamatsu-cho 13-13
Tel: 011-222-7111
caffe's QuadriFoglio Kuwaholi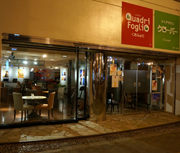 An unhurried atmosphere in a broad space where you can eat and often listen to live performances.
Hakodate, Matsukaze-cho 9-15, Futabaya Bldg 1F
Tel: 0138-83-2804
Souen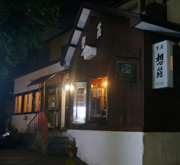 A stylish jazz cafe next to Hakodate Park, where you can enjoy observing nature and wild birds and also catch up to 20 live performances a year.
Hakodate, Aoyagi-cho 3-15
Tel: 0138-23-3763