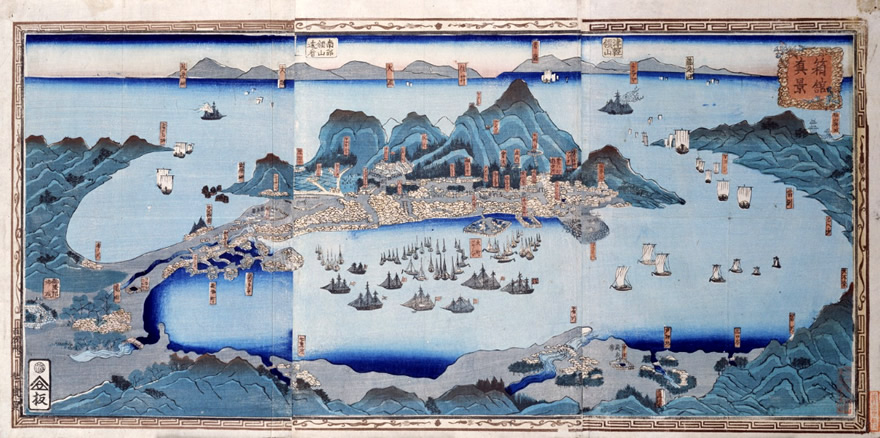 The Natural Environment and History of Hakodate City
Hakodate is a picturesque and charming port city that has a unique historical background. It is one of the earliest cities in Japan to open its doors to the world of the early modern era. The influence of the enterprising spirit that absorbed and assimilated Western culture at such a fast pace can be seen in Hakodate's many old historical buildings and atmospheric streets. The city is blessed with a location adjacent to mountains, lakes, seas and forests, further enhancing the lifestyle with year-round opportunities for open-air pursuits.
Future University Hakodate inherits this open and progressive spirit engraved in the history and environment of the town. The guiding principle of FUN is to develop a future for Information Science that reflects the globalization of information and that can contribute to new progressive societal changes in the 21st century.

Introduction to Hakodate City
Future University Hakodate is located on the sourthern tip of Hokkaido, the northernmost island of Japan, in a town with a population of 280,000 people. Including the nearby town of Nanae and Hokuto, the population is around 350,00. Nanae is the birthplace of agriculture in Hokkaido and the main industry of the town is farming and tourism.
The main industries of Hakodate are fishing and tourism. Hakodate is the closest port city to the island of Honshu and has a regular ferry service. There is also an underwater rail tunnel between Hokkaido and Honshu that brings the bullet train "Shinkansen" directly to Hakodate's station (from 2016). With the development of air routes, foreign tourists also come to Hakodate in large numbers.
The night view of Hakodate city is renowned throughout Japan, with its view of the whole city all the way out to the Onuma quasi-national park in Nanae. Being a port city, fresh and delicious marine food is available year round and Hakodate is particularly famous for its delicious sushi.