The open space in the main building, "The Studio", consists of 5 stories of open and glass-walled studying spaces, which enhance a sensation of unity and encourage greater interaction among students and faculty.
This space is integrated into the curriculum and study programs through a wide variety of educational activities such as discussions, presentations, programming exercises, and design and craft workshops.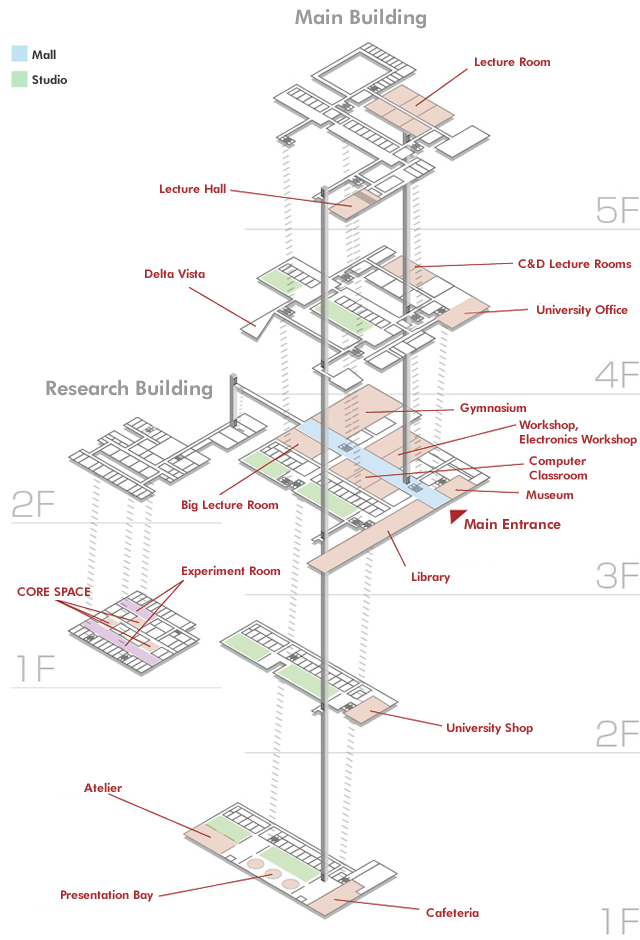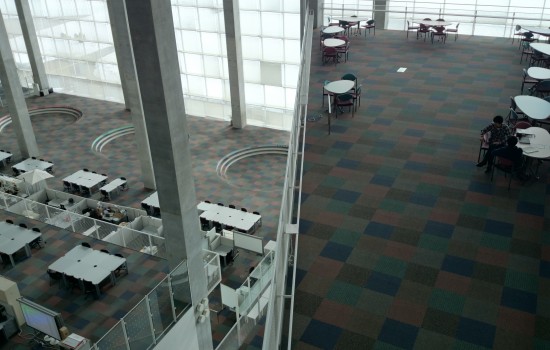 This triangular multipurpose area appears to float in open space. Accessed from the fourth level, it is intended as a place for students to work on assignments, read, or engage in various other activities.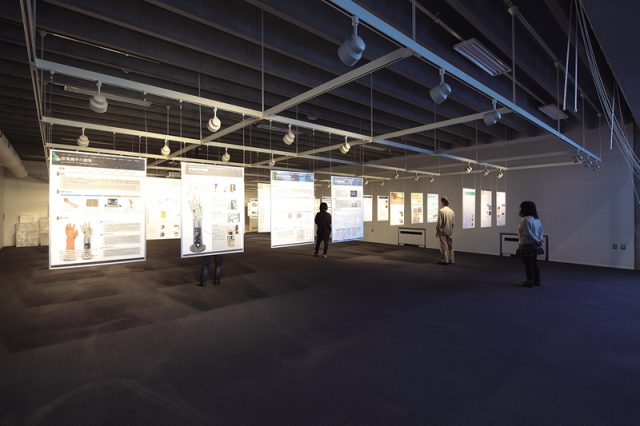 A variety of exhibitions and other events are held in this multipurpose space. It is located to the immediate right of the main building entrance (3F) for easy access by external visitors.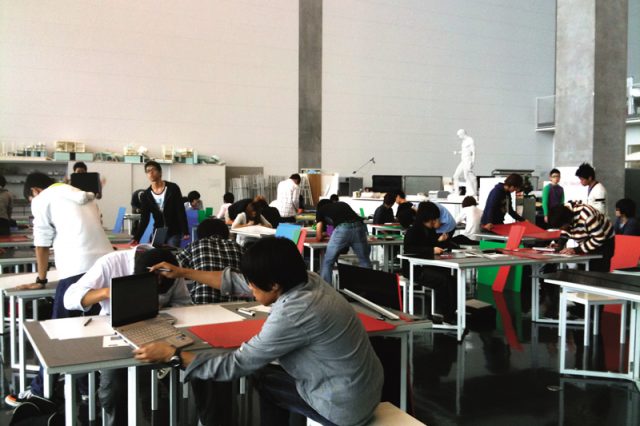 Tables for woodwork and paintwork are arranged in the atelier. The space is used as a classroom for the Design Course and as a place for Monozukuri ("manufacturing") workshops where people work on joint projects with a free mind. The five-story open-ceiling space stimulates the creative imagination.