Life at Future University Hakodate
Schedule for the year
The new term starts in April, the first semester ends in August. The second semester starts in September and the closing ceremony and graduation ceremony are held in March of the following year.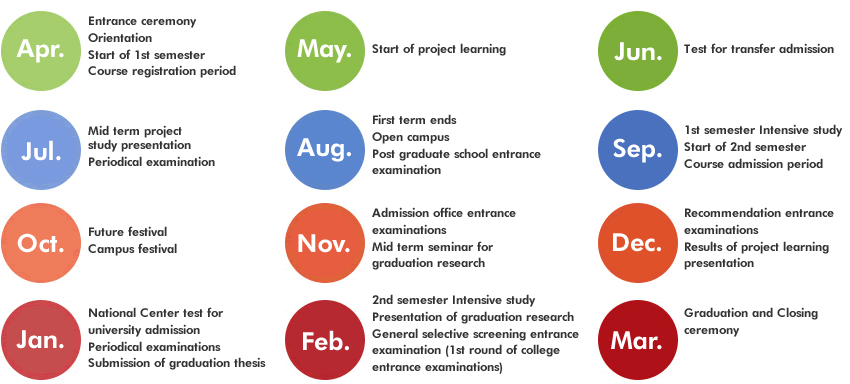 Club and circle activities
Freshman and sophomore students are placed in classes, so they can have close contact and develop strong bonds of friendship with each other. Also they have more opportunity to make friends through circles and club activities.
Many club activities are started independently by students. Especially, there are many bands and music-related circles. Future University Hakodate is a great place for students interested in music and IT, as there are also professors who specialize in the field of Music Information Systems.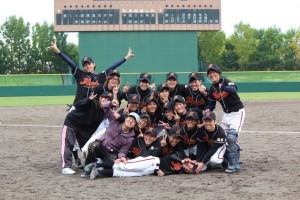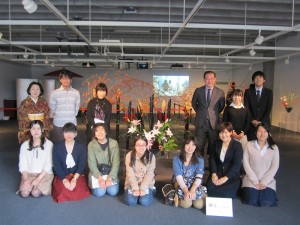 Living environment near the university
Future University Hakodate can be reached in 25 minutes by car from Hakodate JR station, or in 15 minutes from the Goryokaku area. Since the University is located on a high hill, it offers a spectacular scenic view, with the expanse of the city in the foreground framed by Mt Hakodate and the Tsugaru Straits beyond.
Many students start their campus life living in private apartments, which can be self-catering or sometimes with meals provided. A popular area is "Mihara", from where it is possible to get to the University campus easily on foot or by bicycle, or by using the regular bus service. There are many supermarkets, electric appliance stores, furniture shops, post offices, banks, hospitals and drugstores all within walking distance of Mihara, so it is very convenient and safe for freshmen and freshwomen to start their new college lives.
Rough estimate of living costs